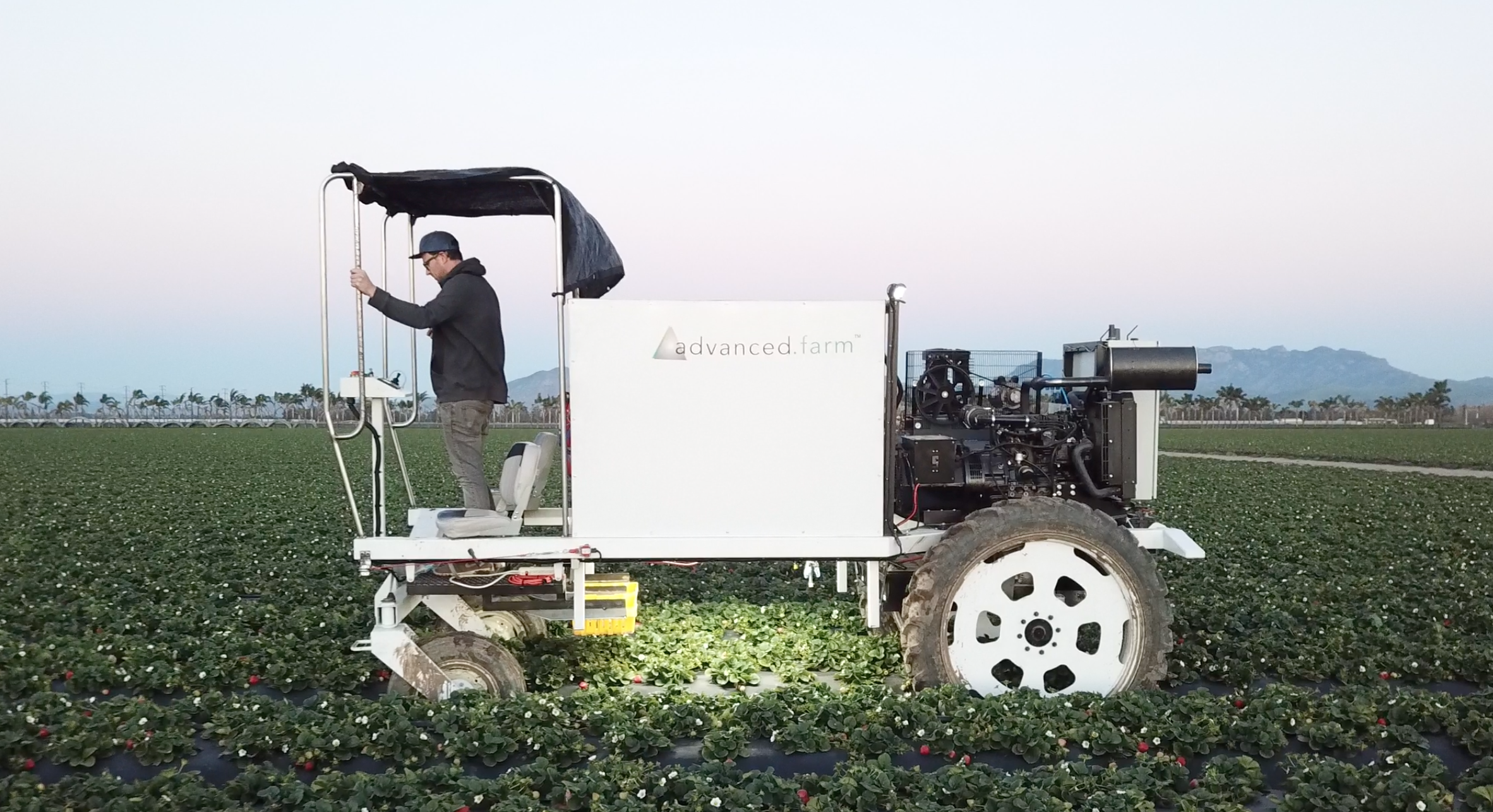 a robotics company for the next frontier of farming
Backed by two of the world's leading technology companies, Yamaha and Kubota, we aim to bring cutting-edge robotics to farmers everywhere.

We are also grateful for the continued support of our seed investors:
Our Technology
We currently offer robotic strawberry harvesting services to growers in California.
________________________________________
Consistently high quality
Our robots gently handle berries to avoid bruising and fruit damage.
Picked for the picky consumer
Stem off, calyx on, and ready to eat.
Food safe and easy to sanitize
Designed with food-safe materials, our grippers can be easily cleaned or replaced.
Our Company
We are proud to be based in Davis, California - the center of the universe in farming innovation. But, we didn't start here. Our team has a history of building things together, for over 20 years and counting. We are excited to bring our skills in robotics and our passion for changing industries to farming… but, we know it's not going to happen overnight. We promise to be true to our guiding principles along the way.
If you like what you see and you want to be part of something special, please explore our open job opportunities.
Honesty
In life and in work,
foster trust through openness.
Humility
Technology is hard. Farming is hard. Putting the two together is even harder.
We try our best to under-promise and over-deliver, learning from our mistakes and successes as we go.
Hard Work
We spend a lot time in the field to build technology that works in the field.